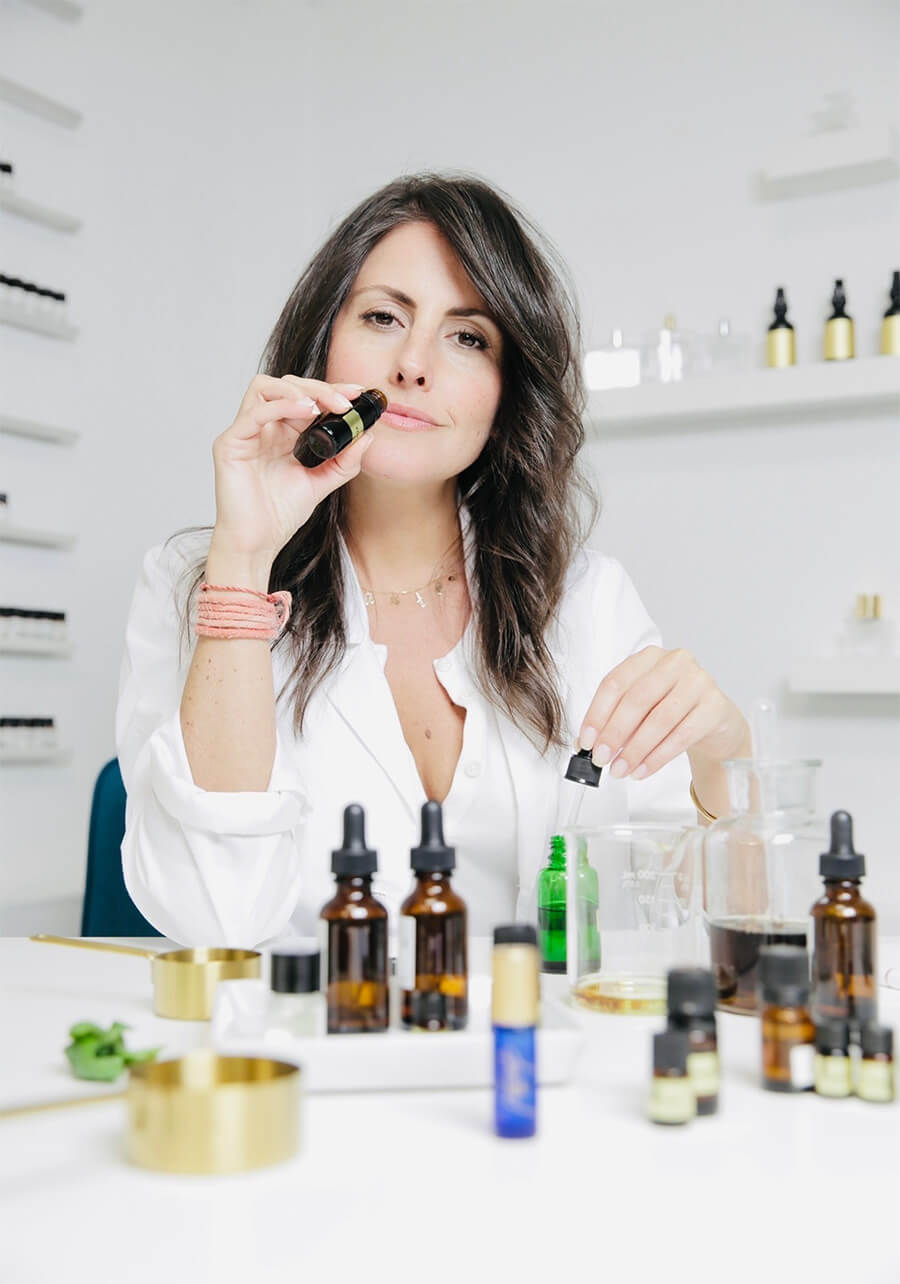 The Creator
Victorine Deych has always felt a deep connection to her senses. Born and raised in New York City, Victorine naturally gravitates towards free-spirited and experiential creation. 
Originally a designer with an appreciation of the art of fragrance making, Victorine met with various fragrance experts throughout her career. While the process drew her in, the use of synthetics, chemicals, and artificial ingredients packed into popular fragrances disillusioned her. Frustrated by the lack of natural options in the fragrance industry, Victorine's senses perked up at the sight of hashish oils. The use of non-psychoactive components in plants known for illicit use piqued her interest, and at this moment of hope, she decided to create healthy, and restorative products that elevated people's auras without synthetic ingredients. 
Victorine spent a few years researching plant molecules, understanding the science of aromas, learning from ancient medicine people, traveling the world and receiving an education in aromatherapy with certifications in natural perfumery. After absorbing all the knowledge she could about exotic, psychoactive, and common plants, she understood she needed to utilize terpenes (the molecule that gives plants their aroma, as well as a myriad of potent health benefits) was her calling. Thus, Dusted was born.
Always pushing the boundaries, Victorine went beyond wellness trends to create a formula that is truly revolutionary.